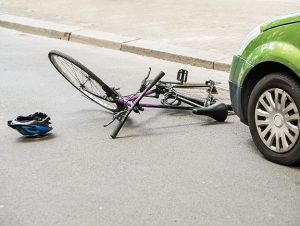 David Rosen of High Desert Law represents individuals who have been seriously injured as a bicyclist, pedestrian, or automobile driver involved in a bicycle accident. According to the National Highway Safety Administration, over 800 bicyclists were killed in bike accidents in 2015.
Despite growth in the popularity of the sport, many motorists do not know or ignore the rights of bicycles on the streets or do not expect to see bikes on the road.
David Rosen, of High Desert Law, knows personally the impact a serious bicycle accident can have on a person's life, as he was the victim of an automobile versus bicycle accident sixteen years ago.
He is here to help you and advocate for the maximum compensation possible given your personal situation.
He will fight for you with the tenacity of a well-versed attorney and from the heart a person who has been in your shoes.
Contact Us
If you or a loved one has been injured in a bike accident in Central Oregon or its' surrounding areas, please contact David Rosen at High Desert Law or to learn more about the types of personal injury cases we work with, please visit the specialty areas tab on the website.